Join Our Online Red Kettle Team!
Santa Clara County Service Centers
It's Red Kettle Season!
Find me a Kettle
We need your help to ring in the Christmas season as a Salvation Army Red Kettle Bell ringer! Man the kettle, ring the familiar bell, and wish shoppers a joyous holiday season. Click the button and we will show you a list of kettle locations in your area. You can sign up to volunteer online.
Christmas Sign Up's Are Open
The Salvation Army provides Christmas food and gifts for children and their families.
Ring A Bell
Create a lasting memory by volunteering to ring a bell, while helping people in need.
Acts of Kindness
Read the stories of people whose lives were changed dramatically by an Act of Kindness.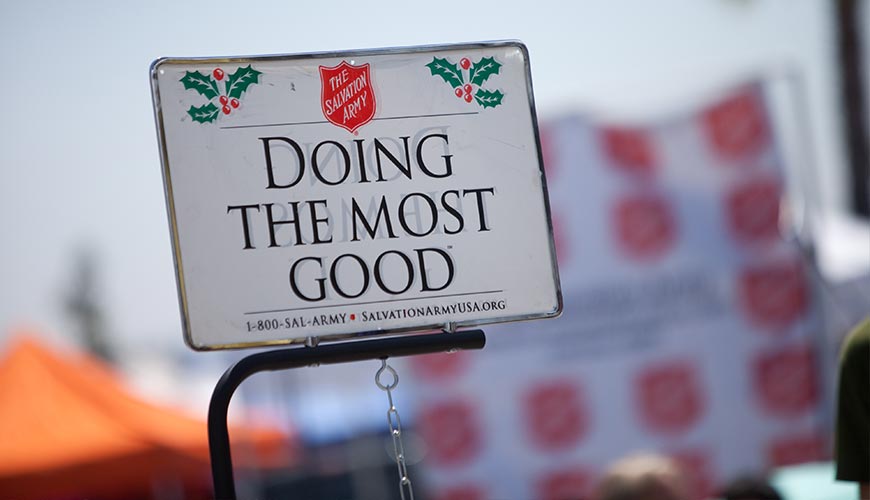 Adopt A Kettle
For over 106 years, kettles have not only been a familiar sight during the holidays but have helped thousands of people with their basic needs. Find out how to help.
‹
›
Since 1884, caring people in Santa Clara County have helped The Salvation Army meet the needs of those less fortunate.
Volunteer Today!

Read the 2014 Annual Report
3090 Homestead Rd.
Santa Clara, CA 95051
Sunday's at 11AM
Worship Services