Here are true stories about lives that were positively impacted by The Salvation Army. Helping others makes a difference!
How you are helping Helen Recover
A while back, we told you the story of Helen — a woman who had lived out on the streets for nearly 15 years.
Those years had been terrible for Helen — a time she thought would never end. Small and defenseless, she had struggled to make it through each day and night, all while suffering through the nightmare of her own mental illness. That is, until you stepped in to help her find a way out.
For men and women living on the streets, your gifts are an answer to prayer.
Your support for The Salvation Army helped rescue Helen. Through the generosity of friends like you, we created a special team specifically to help homeless people who had been out on the streets the longest — our Homeless Outreach Team.
This was the team that went out looking to help the people others had given up on. These were the folks who found Helen sleeping in a doorway one rainy night, shivering and struggling to stay dry.
Our team brought Helen in, and comforted her. And the next day, The Salvation Army began coordinating services to help Helen find her way back to good health, a fresh start, and a new life.
When we first told you Helen's story, she was just beginning to receive the medications she needed to address her mental illness. We were providing her with shelter, and working with her to help her achieve what she wanted most — a real home; a place she could call her own.
That was more than a year ago. Today, we're happy to report that Helen is still on the right track, thanks to your ongoing partnership with The Salvation Army.
Her health continues to improve. "My medicine is working, and I handle things much better now," she says. And after years of a poor diet, Helen is finally eating better, too — allowing her to gain healthy weight. "Sometimes I'm not used to there being so much of me!" she laughs.
Helen is also happy to have achieved a dream. For the past five months, she has lived in a modest apartment on her own. "It's beautiful," she says, her face lighting up. "I have running water, and I can make my own coffee!"
Then, Helen's voice softens. "It's still a little strange," she says. Sometimes it feels like it"s not quite real. It"s taken a little while for the fear to go away, after all that time outside."
"But I have a lot of hope," she continues. "And dreams! I want to have a normal life. I want to go to the movies, or go shopping. Or just sit on a blanket in the park. So I'm still trying."
Helen feels tremendous gratitude. I appreciate everything I have now, and everything The Salvation Army has done for me," Helen says. "When I was sleeping under newspapers, they found me, and they answered my prayers. I am so thankful."
Thank you so much for your support. Your compassion restores hope — even for people who once thought there was no hope to be found. God bless you for caring!
This Veteran Continues to Serve
George Rings the Bell for People in Need
Service to others is something of a tradition for George.
As a veteran of the U.S. Navy, George continued a long family line of naval service to our country. "My family was always Navy," he says.
George never knew his father, a seaman who lost his life on board the USS Arizona during the attack on Pearl Harbor. George's mother, who had been stationed with her husband, stayed in Hawaii, taking a job as an Army typist and raising her son. When he became old enough to join, George enlisted in the Navy, and served for 10 years during the Vietnam era.
In addition to the Navy, there's another tradition in George's family: service to others through The Salvation Army.
"My family has been involved with The Salvation Army since before I was born," George says. "I had an aunt who used to ring the bell every holiday season."
George himself had worked for The Salvation Army in Hawaii. And when he moved to California in 1975, he continued to volunteer.
"My family has been involved with The Salvation Army since before I was born."
"Years ago, I had done some carpentry work for The Salvation Army," he says. "And then, when they needed volunteers to ring the bell at Christmastime, I volunteered."
That was more than 10 years ago. And nearly every year since then, he has continued to volunteer — ringing the bell for our Red Kettle Campaign.
This past holiday season, George once again stood outside at the kettle and rang the bell to help others. For George, it felt like a victory, because he wasn't sure he'd be able to do it. "Last year, I was out walking my dog, and I was hit by a car," he says. "I broke my leg in three places, and I had to have a rod put in my leg."
George considers himself blessed — and he plans to continue volunteering to help others.
"I think that if you give to others, God will see that you get it back," he says. "God wants us to love each other, and part of that is helping other people. The Salvation Army is definitely made up of 'people' people, who really help those who need it."
We are grateful for friends like George — and you. Whether you give of your time or treasure, you are touching lives, and helping to change them for the better. Thank you so much!
Helping Others Helped Her Embrace Life
Debra's Story and Your Support
Debra first came to The Salvation Army about two years ago. A tall, slender woman in her early 50s, she wasn't asking for help. She wanted to help others. She wanted to volunteer.
Since it was the Christmas season, we asked if she'd like to help with wrapping the many Christmas gifts that we give to children and families in need. Debra graciously accepted, and spent about six hours a day giving her time for others during our busy season.
We were grateful for the help, of course. It's wonderful to have volunteers, and Debra was a joy to be around.
Then suddenly, she stopped volunteering. It was puzzling ... until we learned what had happened.
Debra had lost her job, and her health was failing. Always slender, she'd become painfully thin. But that wasn't the worst part.
Debra had become deeply depressed. The black mood haunted her, and she began having thoughts of suicide.
Thankfully, before acting on those thoughts, she called us here at The Salvation Army. She was distraught, and in the course of a long phone call, we reminded her about all the good she did as a volunteer, and how focusing on helping others was the best thing for her. She started to feel better.
Debra has begun volunteering again, and it's making a huge difference in her life. She spends a couple of days a week helping in our distribution center, where we give our food boxes and other items to people in need. She's feeling better and getting stronger.
People come to The Salvation Army for all sorts of reasons. They know they'll find help — not just for their basic needs, but emotional and spiritual help, too."
As for Debra? Things are looking up. She's helping others, and her cheerful spirit is back.
Your support for The Salvation Army does lasting good for people in need — even for people like Debra who are helping others!
God bless you for giving.
Last year, throughout the United States, The Salvation Army served nearly 30 million Americans in need. That's about one person every second. This would not be possible without the partnership and support of friends like you. We greatly appreciate everything you do to make Doing the Most Good a reality for people in need. Thank you and God bless you.
There Really Are People Who Still Care
For Linda and her husband Bob, the new year became a nightmare — one they never saw coming.
Everything had been going well for the couple and their three children. Linda and Bob were both working, and the family lived in a nice neighborhood. While not wealthy, they still managed, and they were happy.
Then, late last year, Linda was laid off from her job as a benefits coordinator. And just a few weeks later, Bob was laid off from his position as a metal fabricator.
Suddenly, they had no income — and the rent was due. They didn't know how they would pay it.
"Since we had both earned paychecks that month, we were not eligible for government assistance," Linda says. "And our last paychecks had all gone to paying bills. In fact, I had been paying bills in advance, to get ahead of things, because I had no idea my husband was going to lose his job, too."
Through a referral, Linda learned that The Salvation Army could possibly help.
"Honestly, I was really nervous going there," Linda admits. "We're not homeless or hungry, and I even felt a little guilty about asking for help. But things just hit us really quickly, and we didn't know what to do."
"Things just hit us really quickly, and we didn't know what to do."
"I thought they might turn us away," she continues. "But they didn't."
The Salvation Army helped the young family, assisting with part of the rent payment, and giving Linda and Bob some breathing room.
"Right away, we got things in order at home," Linda says. "I made us both resumes — and the first place my husband walked into, he was hired on the spot. He's a really hard worker; really dedicated."
She smiles. "And, at the end of March, I started a full-time job at a place where I had already had a seasonal position."
Linda reveals the last part of her story. "When we first received help from The Salvation Army, we knew we wanted to pay it back somehow. As soon as we had cash coming in, we sent a donation to repay them for their kindness. We wanted to keep it anonymous, so we had someone else send it," she grins.
"I don't know if I can really express how I feel about The Salvation Army," Linda says. "Just … grateful. There really are people who still care, and who will help an average, hardworking family going through a rough time."
We thank you for caring. Your support is the reason The Salvation Army can touch the lives of people in need, all throughout our community. We are grateful for your generosity.
The Kindness You Offered to a Little Boy
H
ugo is the youngest of four children in a family that was struggling. His mom worked as hard as she could. Although she held the family together, she couldn't always make ends meet.
Hugo's mom could, however, rely on friends like you. Through your gifts to The Salvation Army, we provided her with food so her family could eat, school supplies so her children could learn, and gifts for the kids at Christmas to make a special day even brighter.
And when summer arrived, your generosity made it possible for Hugo to attend summer camp at The Salvation Army's Camp Redwood Glen.
Although summer camp is something many of us remember from our youth, it's a memory most kids like Hugo don't get to have. Thankfully, instead of sitting around the house during the summer, Hugo would get to play out in the fresh air. He would sing songs, run and jump, learn to swim, do arts & crafts projects — and just get to be a kid! He would also learn to stay on the right path in life, and discover God's love for him. For a little while, Hugo would be able to set aside the worries of his young life.
Bonnie, who works here at The Salvation Army, remembers Hugo's first day at camp. "He was very small," she says. "And very nervous. He was just 10 years old, but he looked even younger. And to look at how he was dressed, you could really see how little his family had."
Bonnie was even more moved by what happened a few days later. "After just a couple of days of camp, with all the activities, Hugo's shoes just fell apart," she says. "He tried to tape them up, but they were too far gone. And he was so sad."
"One of the counselors saw what had happened, and wanted to help," she continues. "Soon, Hugo was running around in a new pair of shoes — and wearing a big smile.
"When it was all said and done, Hugo had an awesome time at camp," Bonnie recalls with a grin. "He absolutely loved it! He loved being out in the open, and running and jumping. He wasn't used to that."
Your kindness has been a blessing to Hugo and his family. You provided them with immediate assistance, hope for the future, and — particularly for Hugo — memories to last a lifetime. Thank you for your compassion, and for caring about people in need.
For a Sick Child & Her Mom, Your Generosity was a Godsend
W
hen you look at little Jada happily playing with her toys, it's hard to believe that this adorable toddler has spent the past two years fighting for her life.
"Jada had an enlarged lymph node in her leg," says Leslie, Jada's mom. "The last thing we were thinking was that it was cancer … but it was. It was leukemia."
"I walked into The Salvation Army, and they helped me out right away."
Just a baby when she was diagnosed, Jada immediately began treatment.
"That first year was hard," Leslie recalls. "Jada was on some serious chemotherapy — not a good experience, but she's a trooper, and she's so strong."
Leslie had to be strong, too. She had to battle back fear and exhaustion as she devoted all of her energy to caring for Jada. Nearly every day that first year, she drove Jada to her treatment and back — an hour and a half each way.
In time, it became impossible for Leslie to juggle work while caring for her daughter. "I was a waitress," Leslie says. "But I had to quit. Jada and I were at the hospital nearly all the time, and I just had to be there for her."
Leslie's finances, already limited, were strained to the breaking point. To save money, she decided to move to a smaller apartment — but she couldn't afford to move.
That's when Leslie came to The Salvation Army. We helped Leslie with the cost of her move, and we also provided her with furniture for her new home.
"I was so glad," Leslie recalls. "I walked into The Salvation Army, and they helped me out right away."
This past Christmas, we again stepped in to help. Leslie and Jada were "adopted" for the holidays (one special donor fulfilled their needs), spreading joy to mother and daughter.
"I cried when they brought me everything," Leslie recalls. "There was so much. Food, grocery cards, gas cards. Things we needed for the house … clothes and shoes for Jada. It was so overwhelming, and the help really went a long way. We are extremely grateful."
These days, Leslie still has her struggles, but she also has a positive outlook. Asked about Jada, her face lights up. "Jada's doing great," she says. "She's going to be going through chemo for the next three years, but we have a lot of hope."
We thank you for your compassion. You are an answered prayer for families who come to us in need, and we are deeply grateful for your continuing support.
Your Kindness Embraced a Mother & Son
Judie has many blessings in her life — and many challenges, too.
She spends much of her time caring for her son Kristian, who is 20 years old and living with autism and intellectual disabilities. "He has no speech, and he doesn't read or write," Judie explains. "But he's very loving, and he laughs a lot. He helps me out, too — doing the laundry, or taking out the garbage. I'd give him an 'A' for effort," she adds with a smile.
A single mother, Judie has worked hard to provide Kristian with the special care he needs, all while paying the bills and covering other expenses. Most of the time, she can do it. This past October, however, she came to The Salvation Army for a little help.
"I needed some assistance getting my rent paid," Judie says. "It was hard for me — I was in tears. But they were so nice — and they really helped me."
As the holidays approached, Judie again visited The Salvation Army. "I had come to see if I could get a turkey," she says, "so I could make soup for some of my elderly neighbors and friends. And while I was there, they told me that they had a Christmas program where my son would be 'adopted,' and that he would receive some Christmas presents. So, I told them a few things that Kristian would like, and some things that he needed."
"The Salvation Army is amazing. They made me feel like a million dollars."
"Then, The Salvation Army called me a few days later," she continues. "They told me that I was going to be 'adopted' for Christmas, too!"
When Christmas arrived, Judie returned to The Salvation Army, and she couldn't believe what was waiting for her and her son. "I was speechless," she says. "There were two huge greens bags, both filled — one was for Kristian, and one was for me."
Inside the bags were gifts, clothes, gift cards for food, and even everyday items they both needed. "Kristian received a nice pair of jeans, a warm long-sleeve flannel shirt, a pair of shoes, and a DVD of a movie he wanted," Judie recalls. "For me, there was a pair of boots, jeans, a top — all really nice clothes."
The family was also given food for the holidays, including the turkey Judie had originally asked for.
"I was in tears," she recalls. "I was just so thankful. Never in a million years would I have thought that that much would have been given to us. No way was I expecting that."
"I think The Salvation Army is amazing," Judie says. "They help so many people. I'm a grain of sand compared to everyone they help, but they still made me feel like a million dollars. I really appreciate what they've given me and Kristian."
It's through your compassion that we can take action — lifting the spirits of people in need, during the holidays and throughout the year. Thank you for opening your heart to others!
"I'm A Stronger Person Today Because of What I Learned at Camp"
More than 40 years ago, a little girl had an experience that changed her life.
"Times were hard when I was growing up," Alexis recalls. "My mom was a single mother with six kids. She had come to The Salvation Army for assistance, and there, she learned that The Salvation Army was also a church, and that they had many other programs, too."
Among those programs was summer camp at The Salvation Army's Camp Redwood Glen. Nestled in the beautiful Santa Cruz Mountains, Redwood Glen offered disadvantaged kids, like Alexis, the kind of real summer camp experience they never thought they would get to have.
"My mom would never have been able to afford to send us kids to camp," Alexis says. "We might have had to sit home all summer and watch TV — but instead, thanks to The Salvation Army, we could go to camp."
As Alexis thinks back to those days, the memories come rushing in.
"There are so many things I remember about it," Alexis recalls. There was swimming, hiking, and singing — and there would always be one night that we would all sleep out in our sleeping bags, under the stars.
So many of the skills Alexis learned stayed with her, but that wasn't part of camp that affected her most.
"And we learned so much," she adds. "Like how to chop wood for the campfire. And arts and crafts, like making lanyards out of leather strips. They even taught us how to make ice cream. I also learned how to play guitar in music camp, and I still play!"
So many of the skills Alexis learned stayed with her, but that wasn't the part of camp that affected her the most — or what changed her life forever.
"I was very shy as a child," Alexis admits. "I kept mostly to myself. It may have been because we were moving around a lot, and we were never that settled. "Going to camp actually helped me open up," she continues. "It taught me how to communicate and interact with others. I was standoffish at first, but as time went on at camp, I would participate more. It really brought me out of my shell. "I also remember the fellowship and Bible studies," she adds. "We would read the Bible, and that has also stayed with me. I believe that I'm a stronger person today because of what I learned at camp." This summer, The Salvation Army will once again offer children the same kind of summer camp experience that changed Alexis' life. As generous supporters were there for her then, you are there for kids today — and your compassion will truly be a blessing in their lives. Thank you for caring!
The Life of Ruth: A Soldier's Story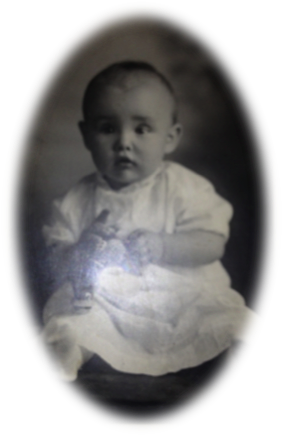 Ruth was born in 1920 as the second daughter of three into a loving family that lived in rugged Montana where life was not easy, and money was scarce. Her mother was a Salvation Army officer who rode horseback across the Yellowstone river every day to get to work.
Ruth's father was an Englishman that had spent some time traveling through the British West Indies before arriving in North America where he walked all the way from Canada to Billings Montana and settled down to raise a family. There he also joined the Salvation Army band and played Saxophone while Ruth's mother played piano by ear and sang beautifully.
She did a lot of walking when she was growing up because her family didn't have an automobile. In fact, she remembers fondly of the many miles she had to walk every week to attend Sunday school at the Salvation Army. Ruth and her sister Margie would walk the journey beside their parents while the baby received a free ride in the arms of her father.
Although her entire family was musically talented and her younger sister Margie could yodel, she didn't feel talented. But at the age of 18 she did feel the call to join The Salvation Army, and in 1938 she devoted herself to the church and enrolled as a Soldier.
A year later Ruth decided that she wanted to enlist as a Corps Officer with The Salvation Army. The journey to the school in San Francisco would be a long one that would require passage on several trains. She wore her Cadet uniform on board the train with pride and received many inquiring looks while she worked on sewing one of her stripes on. Most people at the time did not know that The Salvation Army was more than a soup kitchen.
After arriving in San Francisco, she spent nine months in training at the school while she worked part-time as an elevator operator at the nearby girl's campus. After her graduation in May of 1941, Ruth had the honor of being commissioned to an exciting overseas location by none other than General Evangeline Booth, leader of The Salvation Army, and daughter of founder William Booth. Only later was it revealed that she would be commissioned to the city of San Louis Obispo.
Working to raise money for the poor in San Louis Obispo was hard work, especially in America's post depression – World War 2 economy. Ruth and another Soldier friend named Mary took to the streets to lead people to Christ in outdoor worship services where they often formed parades, and played music on their tambourines. Members of the Armed Services were always available to accompany them with trumpets, bugles, French horns, and other wind instruments.
While their group tried to bring light to a dark world, onlookers that didn't appreciate the message often pelted them with garbage or rocks, and so the women often had to wear protective bonnet's over their heads.
In fact it was such a bonnet that played a major role in saving Ruth's life. Late one night in 1943 Ruth had been collecting money for the poor by visiting taverns where she would convince men addicted to alcohol to spend their money on a better cause.
That night she was hit by a speeding car and was thrown 28 feet. The money she had collected was blown down the street but her life was spared with only minor injuries to her knee. However her bonnet was completely destroyed.
Ruth met her future husband at The Salvation Army in San Jose, California. He was also a member of the church and loved attending service and playing the Coronet while not working as a Navy foreman stationed in Oakland.
They were married on November 1st, 1945. Friends and family members came from different cities and states to attend the blessed event, even though Ruth admits they were too poor to provide for food.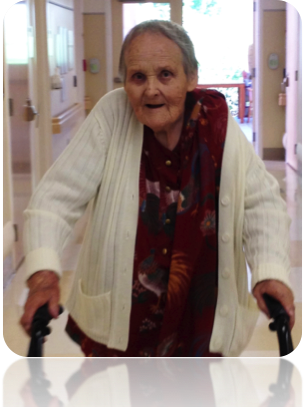 In 1956 Ruth and her husband moved into a house less than one block from the church that would later become the Salvation Army Citadel Corps in Santa Clara, California.
Ruth has tirelessly served wounded warrior survivors of World Wars I, II, Korea, Vietnam, Iraq, Afghanistan, and other armed conflicts around the world for over thirty years. She began her ministry by greeting men and women of the armed services at local veteran's hospitals in Palo Alto and Menlo Park.
Today at the tender age of 94, she still visits the hospital twice a week. There she uses a staff kitchenette to give out free tuna sandwiches, coffee, and an uplifting word to the vets. Ruth also makes a cup of coffee that the veterans ask for by name. It's called a Cadillac; Three spoonful's of chocolate mix and one spoon of instant coffee —a remedy that is sure to return smiles to weary faces.
In 2013, Ruth received the Exceptional Honor Award Medallion from the Veterans Afffairs department for providing over 15,000 hours of service to the community.
Congratulations Ruth! Your life has been a living dedication to others for so many years and you are an inspiration to everyone who learns your amazing story.