Guidelines
We assist low income households. Clients who qualify must be doing everything possible to resolve problem and have documentation of:
We're just a phone call away. Se habla Español.
Contact Us
359 N. 4th Street
Room 202
(408) 282-1165 Ext. 3210
See Map

Our Mission
"Inspired by the Holy Spirit within us, we help people rebuild their lives. We give hope to people in despair, and to others a fresh start when it seems they have nothing left."
Our mission is based on the Bible
Zechariah 7:9-10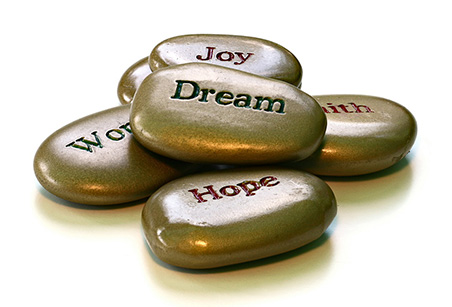 If you currently reside in one of the following zip codes, we may be able to assist your with past due rent or move in costs.
95013
95037
95119
95121
95122
95127
95132
95135
95137
95138
95139
95141
95148
95148
95112 North of Santa Clara St. in San Jose.
We see clients on a walk-in basis Tuesday—Thursday between the hours of 8AM and 2:30PM.
We are closed for lunch from 11:30AM to 1PM.
Please find your zip-code in the list below and contact the agency in charge of your area.
Community Services Agency of Mtn. View & Los Gatos
94022, 94024, 94035, 94040,94041,94043
204 Sterlin Rd., Mountain View, CA 94043
(650) 968-0836
LifeMoves Georgia Travis House
95035, 95131, 95133, 95134
260 Commercial Street, San Jose, CA 95112
(408) 271-1630
LifeMoves Opportunity Center
94301, 94303, 94304, 94305, 94306
33 Encina Avenue, Palo Alto, CA 94301
(650) 853-8672
Sacred Heart Community Service
95008, 95110, 95111, 95112 (South of Santa Clara Street), 95113, 95116, 95117, 95118, 95120, 95123, 95124, 95125, 95126, 95128, 95136
1381 S. First St, San Jose, CA 95110
(408) 278-2160
St. Joseph's Family Center
95020, 95046
7950 A-Church Street, Gilroy, CA 95020
(408) 842-6662
Sunnyvale Community Services
94085, 94086, 94087, 94089, 95002
725 Kifer Road, Sunnyvale, CA 94086
(408) 738-4321
West Valley Community Services
95014, 95030, 95032, 95033, 95044, 95070, 95129, 95130
10104 Vista Drive, Cupertino, CA 95014
(408) 255-8033
Please come visit us in person and submit an application for any of the social service programs you need assistance with.
Clothing Vouchers
You can receive a gift voucher worth $25 to shop for clothes at The Salvation Army Thrift store.
Available the 1st of every month. [limit 1 per client per year]
If you are searching for a job or are homeless, you may qualify.
Bags of Groceries
Bags of groceries are available once per month from our food pantry.
When: Tuesday—Thursday between the hours of 8AM and 2:30PM. [Closed 11:30AM to 1PM]
Must have valid I.D. for all members of your family living in your household (birth certificates for children).
Must have a current utility bill that proves you reside in one of the zip-codes below.
Must have a proof of cuurent income.
ZIP CODES: 95013,95035,95051,95052,95053,95054,95111,95112,
95119,95120,95121,95122,95123,95127,95136,95131,95132,95134,
95135,95136,95137,95138,95139,95141,95192,95193
VTA Monthly Clipper Card
Must be 18 years of age
Not already receiving transportation assistance in another program
Needs it for: Medical appointments, Job Interviews, Job Search, Work, School, Housing
Cannot be over Gross income guidelines (see table below)
Cost: $25.00 (cash)
Bring the following: Proof of address, proof of income, picture I.D.
| | | | | |
| --- | --- | --- | --- | --- |
| Family Size | 1 Person | 2 People | 3 People | 4 People |
| Monthly | $1,915 | $2,585 | $3,255 | $3,295 |
| Annually | $22,980 | $31,020 | $39,060 | $47,100 |
| | | | | |
| --- | --- | --- | --- | --- |
| Family Size | 5 People | 6 People | 7 People | 8 People |
| Monthly | $4,595 | $5,265 | $5,935 | $6,605 |
| Annually | $55,140 | $63,180 | $71,220 | $79,260 |
REACH (Relief for Energy Assistance through Community Help)
The REACH Program provides emergency energy assistance to low-income families within the San Jose, Santa Clara, Campbell, Milpitas, and Alviso communities who are in jeopardy of losing their electricity services.

REACH is a one-time energy-assistance program sponsored by PG&E and administered through our Family Services department. Those who have experienced an uncontrollable or unforeseen hardship may receive an energy credit up to $300, credit amount based on the past due amount of the bill. REACH assistance may be available once within an 18-month period, but exceptions can be made for seniors, the physically challenged and the terminally ill.
REACH Guidelines & Qualifications

You have received a 15-day or 48 hour notice.
Bring complete bill of $300 or less.
Bring a valid California ID & Social Security card for all adults.
Valid SSI for all adults.
Birth Certificates for children.
Proof of employment: last four paycheck stubs.
If on SSI/cash aid: current printout less than 30 days old.

Household Size
1 Person
2 People
3 People
4 People
Max Income Allowed
$1,945
$2,622
$3,298
$3,975
Household Size
5 People
6 People
7 People
Max Income Allowed
$4,652
$5,328
$6,005
Please come to our office and apply in person.
Pathway of Hope - A Journey for Families
Do your children have a better chance than you did? Are you concerned about the basics that you need for you and your family? You can take the first step today by joining the Pathway of Hope to help you navigate the challenges to a better future. To get there, a caseworker will work with you to design a plan around your individual goals, needs, and strengths.
Who can join?
You're eligible if:
You have at least one child under the age of 18
You're ready to take action!
What will it involve?
Caring today for your family's needs, while building a strong future can be challenging. The Salvation Army team will walk alongside you on your family's journey.
Mapping it out

Meet with a caseworker to develop your personalized action plan.

Staying on track

Chart your progress and see your success with your dedicated caseworker on a regular basis.

Passing the six month mile marker

See where you are at six months and decide what's next on your journey.

Looking ahead

Celebrate your successes. Adjust any further goals. Encourage others.
Resources & Connections
Services that are available within your community which offer:

Service Connector to:

A network of support
A sense of community
Holistic programs
Spiritual guidance

Job training
Health services
Childcare and education
Housing options
Legal services
And much more...
Family Services Food Pantry Provides Fresh Produce for Local Families
For over twenty years, The Salvation Army Silicon Valley Family Services has been a beacon of hope for those in towns like San Jose, Milpitas, Alviso, Campbell, and Santa Clara. The Corps community center holds a weekly food pantry where staff and volunteers distribute canned fruits and vegetables, breads, snack items, frozen meats when available, and other non-perishable items to more than 1500 families each month. Recipients can also receive a wide variety of seasonal items including berries, oranges, greens and more every Monday morning.
These fresh items really provide additional nutrition for our families, but are costly and can take a huge chunk out of their grocery budget. We are pleased that we can help family's access healthier food without compromising their finances.
Last year, the community center received the addition of a walk-in outdoor refrigerator and freezer unit built alongside our Family Services department. With 300 square feet of extra cold storage space available, we can now more adequately meet the needs of our community and provide Thanksgiving turkeys and Christmas chickens to family's in need.