Home

/

San Jose Youth Services
San Jose Youth Services
Captains Jasiel and Eric Tumale
(408) 998-2064
The San Jose Temple Corps Youth Services is a free program that welcomes children in the community to participate in classes and activities that are fun and build character. The Temple Corps also has special activities including camping and summer day camps during the summer. Please contact us to find out more.
Corps Schedule

Sunday
9:30AM
COFFEE TIME
9:50AM
PRAYER TIME
10AM
SUNDAY SCHOOL
11AM
HOLINESS MEETING
1PM
YOUTH PROGRAMS
1PM
HOME LEAGUE
Tuesday
Thursday
6PM
BIBLE STUDY (At ARC)
10AM
WOMEN'S DANCE
12PM
ENGLISH & CITIZENSHIP
5:30PM
PRAISE & WORSHIP PRACTICE
Wednesday
6:30PM
BIBLE STUDY @ EMMANUEL HOUSE
9:45AM
WOMEN'S CRAFTS
10:30AM
COMMUNITY CARE MINISTRY

Friday
4:15PM
ARC BIRTHDAY PARTY
4PM
KIDS BIBLE STUDY & MUSIC CLASSES
6:30PM
MIDWEEK FELLOWSHIP
6:30PM
FAMILY NIGHT
Saturday
11:45AM
EMMANUEL HOUSE MINISTRY
Can we pray for you? When you post your prayer requests we will go to the throne of God in prayer. Is God calling you to pray for others? See the requests posted and join us in praying for the needs of others.
"Don't fret or worry. Instead of worrying, pray. Let petitions and praises shape your worries into prayers, letting God know your concerns. Before you know it, a sense of God's wholeness, everything coming together for good, will come and settle you down." Philippians 4:6-7 (The Message)
We would love to pray for you! Please let us know how we can pray for your needs.
Come and join a fun group of people and learn the English language including the alphabet, pronunciation, forming new words, having conversations, and more. Our teachers are fluent in English, Spanish, and Chinese. The ESL class participates in fun activities that are part of The Salvation Army including.
Citizenship Classes
Get on the pathway to becoming a naturalized US Citizen by studying with us, taking practice tests, and watching helpful videos. Please contact Captain Tumale to find out more.
When: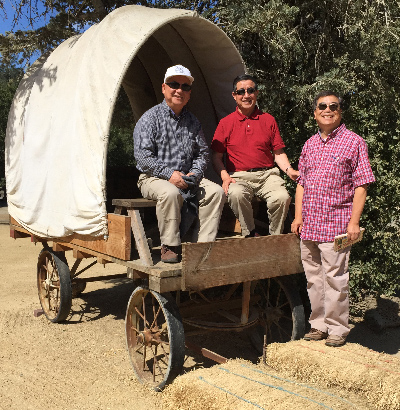 .
The Salvation Army's Music & Arts classes teach people of all ages how to sing, play instruments, and study different forms of artistic expression. Come join us for a great learning experience that is fun and free for the whole family.
Individual instruction is provided which will teach the beginning fundamentals of piano fingering, key positions for both the left and right hands. Practice makes perfect!
Wednesday
Jesus @ 3:30-4:00 PM
Sergio @ 4:00-4:30 PM
Valeria @ 4:30-5:00 PM
Jenny @ 5:00-5:30 PM
Sunday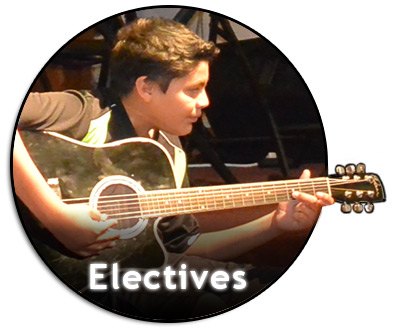 Every Friday from 5:30-6:00 PM
Junior Band - Ms. Jayerica
Timbrel Class - Capt. Jasiel
Guitar Class - Lt. Jose
Drama/Monologue - Capt. Eric
Dance Class - Ms. Jackie/Ms. Lily
Art Class - Ms. Esther/Ms. Rocio
Every Sunday from 1:00-1:45 PM
Junior Band - Ms. Jayerica
Guitar Class - Lt. Jose
Arts & Crafts - Capt. Eric
Dance Class - Ms. Jackie/Ms. Lily
Home League - Capt. Jasiel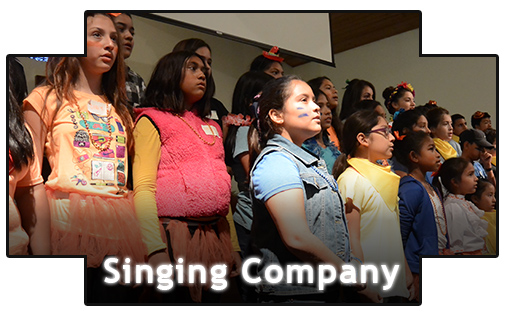 Children and teenagers from the ages of 7 to 17 can be involved in
The Salvation Army Singing Company. Children in the choir learn
how to use their vocal chords, and are encouraged by a program
that fosters musical and spiritual growth. Sunday's from 2:30-3:00 PM
---
For questions, please call Captains Eric or Jasiel Tumale at (408) 998-2064.

Sunday 1:00PM
Children will learn lessons based on different subjects, complete some bookwork and participate in various activities. Once all activities are completed, each child will earn an emblem for the lesson. For children of all ages.
Moonbeams
Moonbeams are members of a national character-building program sponsored by The Salvation Army for boys and girls in grades Preschool through Kindergarten. Moonbeams should try to help others whenever possible, even before being asked. Moonbeams are encouraged to attend Sunday school or church every week. If not a member of a Sunday school, the Moonbeams are invited to attend at The Salvation Army. There they'll meet friends and have fun learning about Jesus.
Girl Guards

Guarding opens the door to adventure. As a Girl Guard, you will find many exciting new experiences awaiting you. With each experience, you will discover things about yourself and the world God has created. You will belong to a large family with thousands of members in every part of the United States and in many other the countries where The Salvation Army is located. Girl Guards is one of many youth groups sponsored by your local Salvation Army corps. Girl Guard meetings may be held at the corps center, at community buildings, or schools.
Sunbeams
The Guarding Program is sponsored by The Salvation Army. It includes girls in grades 1 through 12, divided into two groups: Sunbeams (grades 1-5) and Girl Guards (grades 6-12). If you do not have a Sunbeam program in your local Salvation Army, you may join Girl Guards in grade 5. If you do not have a Girl Guard program, you may remain a Sunbeam through grade 6. All Sunbeams are members of the Guarding Program. Any girl may join the program.
Adventure Corps
The Salvation Army Adventure Corps is a Christian education program designed for boys Grades 1-8. It is divided into two sections: Explorers for boys in grades 1-4 and Rangers for boys in Grades 5-8. Each section takes members through a series of achievement awards and levels, helping boys to develop their individuality and potential
Corps Cadets
A Corps Cadet is a young Salvationist who undertakes a course of Bible study and leadership training at her or his own corps in order to grow spiritually and become better equipped for effective service in The Salvation Army.
Age:
When: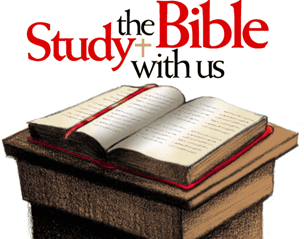 ---
The Salvation Army San Jose Temple Corps provides several Bible Studies every week to various groups (see below) including homeless women and men, the general public, families, and children. Our doors are open to all wish to attend. Come prepared to discover all of the promises God has written in his Word, discover his love for you, open your heart, and live a new life full of hope.
Emmanuel House Shelter Bible Study

Thursday: 6:30PM
405 N. 4th Street
San Jose, CA 95112

Spanish Bible Study

Wednesday: 5:30PM
359 N. 4th Street
San Jose, CA 95112

Adult Rehabilitation Bible Study

Tuesday: 6:00PM
702 W. Taylor Street
San Jose, CA 95126

Kids & Teens Bible Study

Friday: 4:00PM
359 N. 4th Street
San Jose, CA 95112